Aya Sawada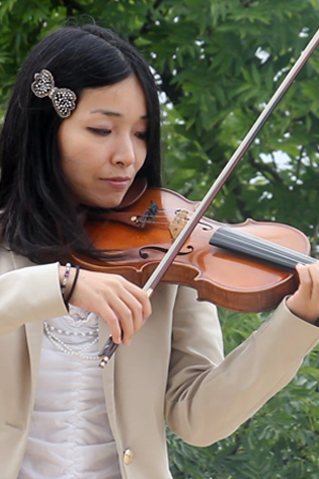 musician, violinist
Aya has Japanese origins. She has been attracted to sting instruments, especially to violin since her childhood. Back home, her unique talent manifested at a tender age, drawing the attention of her teachers. After attending high school, she made a bold decision and applied to Liszt Ferenc Academy of Music in Hungary at which she obtained a degree in violin studies. During her studies, she also learnt Hungarian language.
At present, she plays at Dohányi Ernő Symphonic Orchestra and she gives solo concerts.
Since 2013, Aya has often contributed to mantraSOUND meditations.